A Marc Carson Web Download
Free LibreOffice Template: Flyer/Brochure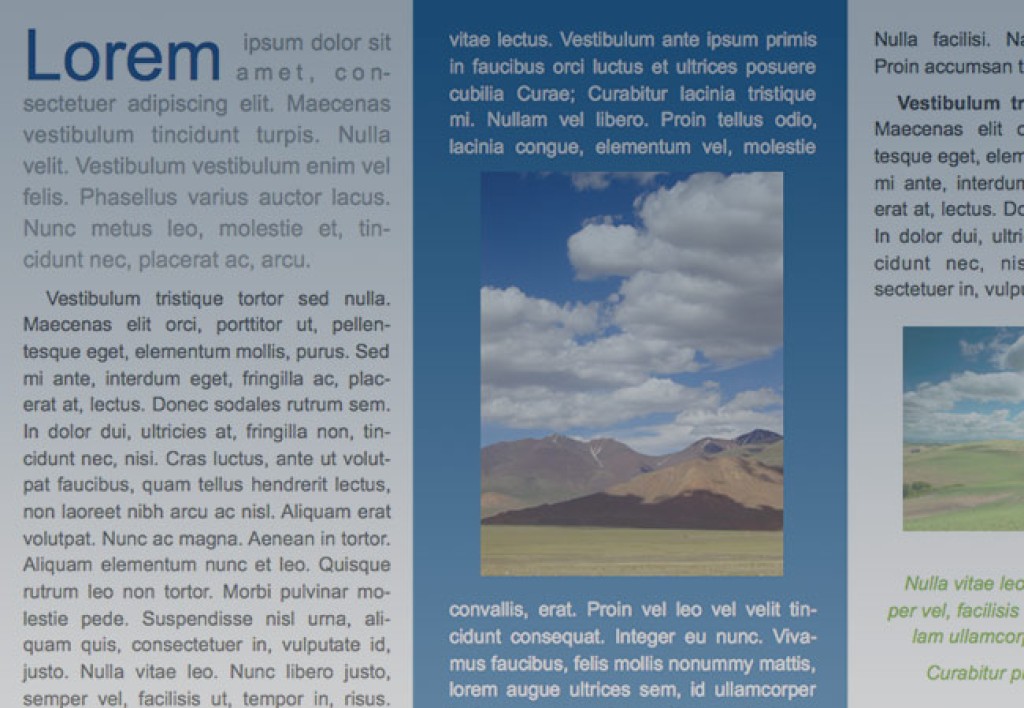 Download Now: libreoffice-flyer-professional.odt – Business Theme
Download Now: ooo-flyer.odt.zip – Ancient Theme
There are two versions available: Business (white and blue colors, no texture) and Ancient (warm colors and serif font).
Features
Drop cap text for a catchy initial letter or phrase
Styled initial & final paragraph
Space for imagery
Text wrapped around imagery
Alternating background color scheme for more visual interest
Most people will want a front and a back to their brochures — please duplicate the page in order to do so, or use two separate files.
Terms and Conditions
Commercial use is allowed. Distribution of these files on the internet without my permission is forbidden.
Even More Templates I Made
Simple Invoice Template for LibreOffice
Simple LibreOffice Fax Coversheet Template
Free LibreOffice Template: Flowchart
Free LibreOffice Template: Flyer/Brochure