A Marc Carson Web Download
Free LibreOffice Template: Flowchart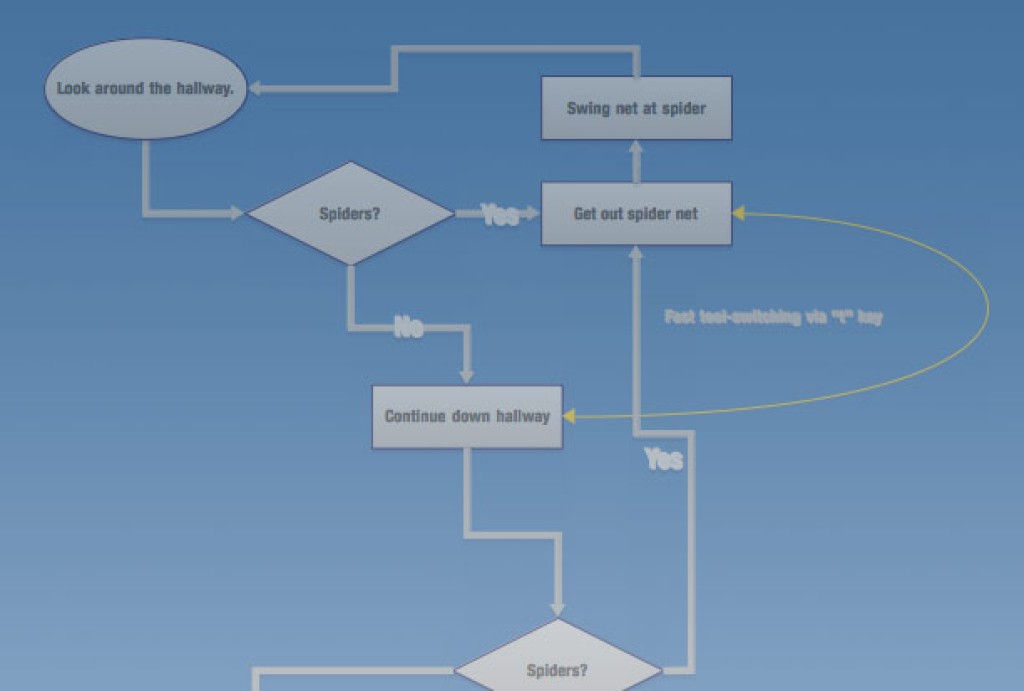 Download now: FlowChart-Pro.odg
(ODG LibreOffice Draw file)
Included:
Colorful connector styles to make your point
Text styles with drop shadows
"Work in Progress" zone with diagonal hatching to show areas that need more work
Chart Your Ideas Today
Flowcharts are a powerful tool for organizing your thoughts. They can help you avoid procrastination or blocks in your workflow by clearly showing the next steps forward, accompanied by solutions for any questions that come up.
I use flowcharts all the time in my own work, especially when I'm confronted with a big project that has lots of variables.
The default LibreOffice graphics are really, really bad. So this is my contribution back to the community.
Make it Your Own
This example is a gameplay chart, but can be modified for any purpose you like. The template uses the font family "Helvetica Neue" (commercial, sadly) but will probably look fine with Arial and Arial Black.
Terms and Conditions
Distribution of this template without my permission is forbidden.
Even More Templates I Made
Simple Invoice Template for LibreOffice
Simple LibreOffice Fax Coversheet Template
Free LibreOffice Template: Flowchart
Free LibreOffice Template: Flyer/Brochure