A Featured Portfolio Item
Mendocino Community Health Clinic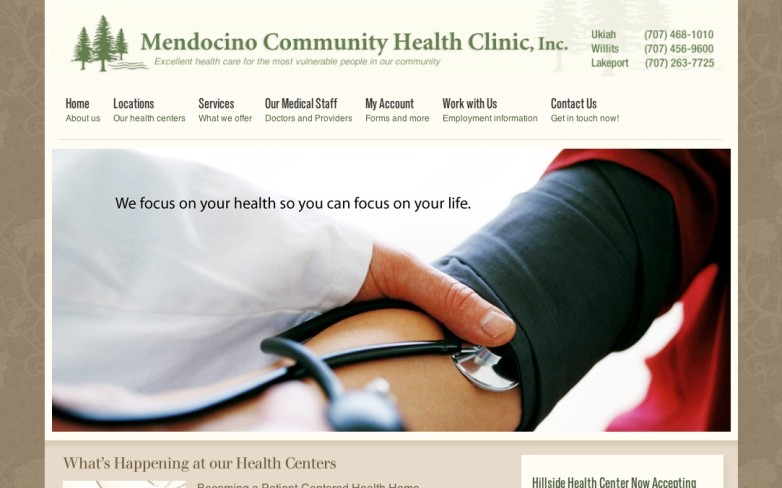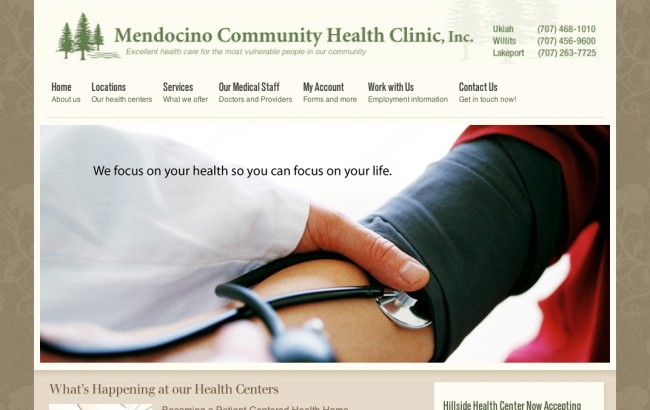 MCHC is a large, rural health clinic serving the local community with high quality of care and a personal touch.
The goal of this website project was to build a new health clinic web platform that was easy for staff to update and ready for future expansions as needed. In addition, the website needed to be easily viewable on mobile devices, as a key segment of the target demographic consisted of smart phone users.
Before launching the new website, we created a survey to determine the types of information that website visitors wanted to have on hand. Post-launch, I conducted live training sessions to ensure that staff knew how to update & maintain the website content. MCHC staff have website editing access based on their roles in the organization.
Credits
Graphic Design, Information Design, Front & Back-end Web Development
Marc Carson
Strategic Vision, Content Development
Jendi Coursey, Jendi Coursey Communications