How to Pitch a Website In Person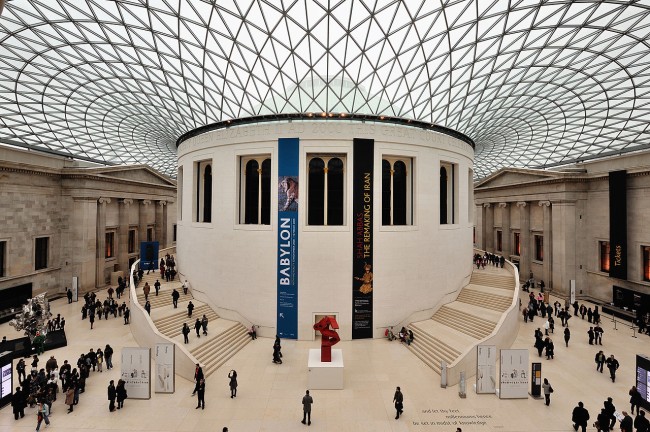 By Marc Carson · Thursday May 22, 2014
[Above: The dome of the British Museum, photo by Eric Pouhier]
The time has come. You are ready to pitch a website to some stakeholders in person. Now, how to do it? First I'll explain how to pitch the website in a meeting, then I'll explain a bit about phone calls and emails.
Pitching websites in in-person meetings
Preparation
Put the meeting on your calendar. Print out directions if you need them.
Don't wear sloppy clothes. Wear something nice, but not more formal than is necessary. If you need to, visit the organization beforehand to get an idea of how people dress.
Write out your pitch beforehand, just in short bullet points.
Don't plan to use technical terms during your presentation.
Try to think of things that you have in common with other attendees. For example, if you and your boss both really love your local governing council's website, plan to talk about that for a bit.
Develop multiple cost estimates beforehand: What will it cost to do it good, better, and best? If you have a single, fixed cost in mind, you may have already lost. People like to have a choice.
Plan to take as little time as possible. Do not plan a long presentation.
If this meeting takes place after lunch, attendees will probably be tired. Some will want to talk more than usual, and others will just want to get out of there. Plan to keep it short and be flexible with your audience.
If you need to make a presentation on screen, review Divio's Python.org redesign pitch presentation. It is very simple and effective.
During the Pitch Meeting
Arrive slightly early. Besides allowing you time to prepare, this may get you valuable time to build rapport with some of the stakeholders before the formalities begin.
Thank everyone for letting you pitch the website project.
Speak in a positive tone. Do not rip apart the current website, if there is one.
Never, ever, speak badly of other people while pitching your own services or ideas.
Ask if you can answer any questions.
Address people by name as you answer their questions.
If someone (like the IT guy) asks a technical question, take a moment to explain the question to the rest of the attendees before answering.
If someone is displaying hostility toward you, remember that you win by not letting it get to you. Smile and give a response that communicates, "oh, were you being hostile? I didn't even notice."
If someone asks a question for which your best answer is, "no," see if you can give them a qualified "yes" instead. Can we have the website for free? "Yes, I can point your staff to a free service for building websites on their own time, would that be a better fit for the organization?" Your goal is to solve their problems if possible. Don't be afraid to do so. (And nobody takes the free stuff seriously anyway.)
Propose your next steps. Explain why they will be effective. Tell everyone how long they will take (ideally not very long, maybe a week or two). The goal here is to get tacit head-nodding approval for your work before you even ask anyone for approval. You want to be the one who is sharing some important specific details before the work starts.
Thank everyone for giving you their time.
After the Pitch Meeting
If appropriate, (i.e. if this isn't an extremely formal selection or

RFP

process) send a note thanking those who attended and summarizing your next steps.
If appropriate, set up a time & date for your next meeting, to share your progress.
Just before or after this next meeting you should be able to get your proposal & contract reviewed and signed.
Notes for phone calls or e.g. Skype conversations
Please don't do your pitch in a phone call unless you absolutely have to. Meet in person if possible.
Of the two, Skype is usually preferred due to call quality.
Keep your points short and effective.
Propose next steps without being asked.
Remember: If they are making the time for you, they are probably interested.
Notes for pitching via email
Email is an awful medium for this. It's not real-time, emotions don't come across well, and nobody will spend the time to sort out your longest sentences.
If you are pitching a website via email, you should already be confident that your pitch is going to get a rubber stamp approval. Otherwise you need to meet in person if possible.
Explain your points very briefly. Do not use more than two sentences per paragraph.
Explain what the next steps are and ask for an in-person or phone meeting.