A Featured Portfolio Item
Joe & Moni: Coaching and Consulting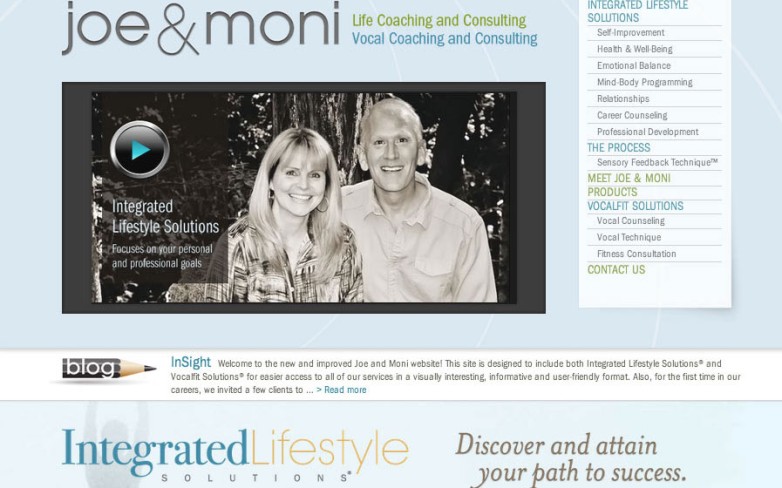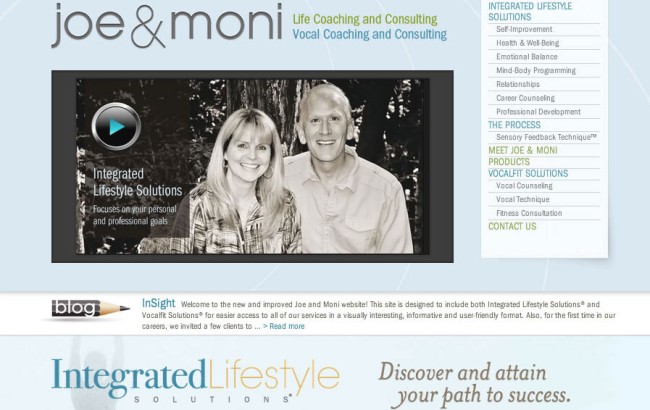 Offering both life coaching and vocal coaching to a wide variety of clients, Joe and Monica were interested in sharing their work and beliefs with visitors to their website.
I teamed up with DG Creative to build this site, which includes a great video testimonial and engaging interactivity and graphics.
It was a pleasure to work with Joe & Monica, and they were involved from start to finish in refining the final product.